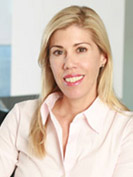 Jennifer Prosek
Jennifer Prosek is the founder and CEO of CJP Communications (CJP), where she leads many of the firm's key accounts. Under her leadership, the firm has become a leading international public relations and financial communications consultancy with offices in New York, Connecticut and London. With more than 70 professionals, the firm ranks among the top 35 independent public relations firms in the US, and among the top five financial communications consultancies in the US and UK.
Prosek was recently named an "Emerging Power Player" by PR Week magazine, which lauded her for "combining an MBA education and instinct" and building "this rising agency's profile and reputation over the past few years." She was also inducted into the Arthur Page Society, which includes chief communications officers of Fortune 500 companies and CEOs of the world's leading public relations agencies. She heads the Business School Committee at Arthur Page Society and currently sits on the board of the Council of PR Firms.
The secret to CJP's success has been Prosek's ability to develop, motivate and deploy her employees to be more entrepreneurial and owner-like. This strategy is the premise of her first book, Army of Entrepreneurs: Create an Engaged and Empowered Workforce for Exceptional Business Growth, which is based on the unique business model of CJP and was published by AMACOM, a division of the American Management Association. The book has been endorsed by academics at INSEAD, Columbia Business School, Yale School of Management and Cornell, and excerpts and byline articles have appeared on the Harvard Business Review.org, Columbia Business School's Hermes magazine and within countless national publications. Prosek has been a keynote speaker about the subject at the United States Small Business and Entrepreneurship's 2011 annual conference, The National Collegiate Entrepreneurs' Organization's annal conference, the WE Inspire 2011 summit, at Yale School of Business' Alternative Careers for MBAs series, and Syracuse University's Newhouse School's annual alumni event. In 2011 she was invited to be an entrepreneur in residence at St Mary's College at Notre Dame.
Prosek received her MBA from Columbia University and a BA in English literature from Miami University. She is on the board of directors of the New York City Partnership for the Homeless.
More From The Author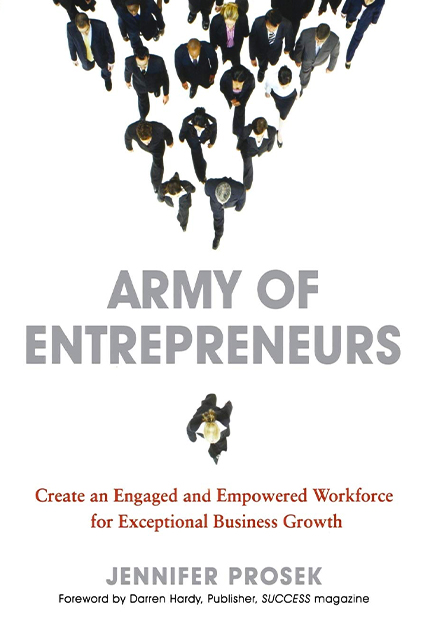 Army of Entrepreneurs
Jennifer Prosek