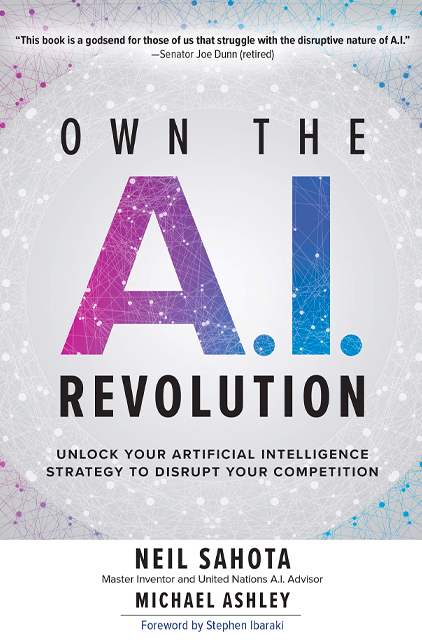 Own the A.I. Revolution
Unlock Your Artificial Intelligence Strategy to Disrupt Your Competition
15min
reading time /
21min
listening time
About the Summary
Artificial Intelligence (A.I.) is here and it will change business and life as we know it. The best business leaders see it as an opportunity. Own the A.I. Revolution delivers the information and insight you need to understand it, embrace it, and leverage it before your competition does. Authors Neil Sahota and Michael Ashley share A.I.-focused strategies, tactics for training staff, case studies, and insight into ways A.I. will transform the world in coming years.
In This Summary, You Will Learn:
Different types of A.I. and how they developed.
The difference between the "old internet" and the Internet of Things (IoT).
How A.I. is eliminating some jobs but is creating others.
How you can use A.I. now to improve your business, including a 10-step process for getting started.
Buy the book at Amazon