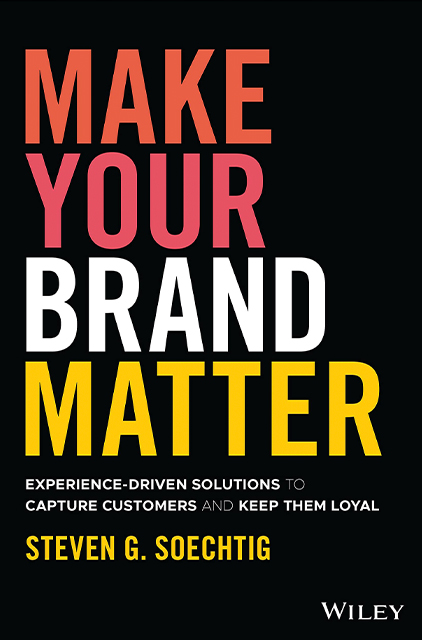 Make Your Brand Matter
Experience-Driven Solutions to Capture Customers and Keep Them Loyal
15min
reading /
26min
listening time
About the summary
In Make Your Brand Matter: Experience-Driven Solutions to Capture Customers and Keep Them Loyal, author and brand expert Steven G. Soechtig uses detailed breakdowns of the journeys and strategies that top-performing brands have employed to illustrate what your brand can do to drive success in this new era. The lessons contained within will better prepare your brand to gain, retain, and strengthen the relationship you have with your customers.
In This Summary, You Will Learn:
How to believe in your brand and redefine your strategy.
Lessons for selling experiences, not products.
How to collapse time for your customers to drive your brand forward.
The importance of humanizing the experience.
Buy the book at Amazon