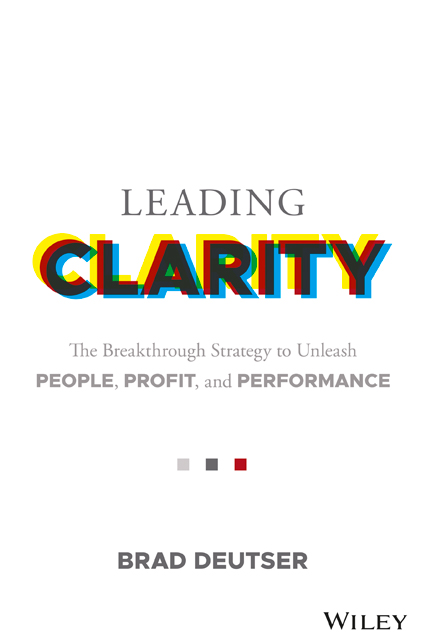 Leading Clarity
The Breakthrough Strategy to Unleash People, Profit and Performance
About the summary
In Leading Clarity, Brad Deutser shares his blueprint for creating clarity –– the key measure of unprecedented success and a vital factor in productivity, engagement and performance. Deutser guides you through a dynamic process that unveils what is most critical and enduring about your business. Leading Clarity moves you beyond preconceived limitation and sets new direction, expectation and pathways for success.
In This Summary You'll Learn:
How to lead teams and individuals with clear direction and purpose.
How to value inside-the-box thinking and innovation.
How to identify the impact drivers that keep your employees happier, more engaged and performing at their peak.
How to address common misalignments and masqueraders of clarity.
How to infuse positivity into your organization's DNA.
Buy the book at Amazon