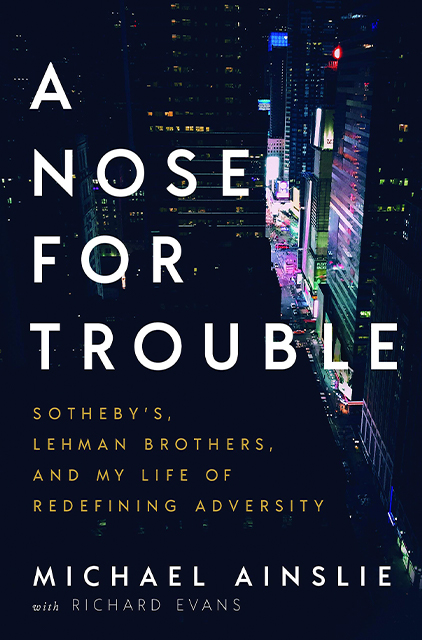 A Nose for Trouble
Sotheby's, Lehman Brothers, and My Life of Redefining Adversity
10min
reading /
14min
listening time
About the Summary
A Nose for Trouble is not just a memoir about change and leadership, but what it looks like to grow through adversity and discover you have more to offer the world. Any one of author Michael Ainslie's difficult moments in life could have stopped him in his tracks, but he chose to move forward. He shows that a person can succeed and rise by utilizing highly ethical behaviors and a having an unending willingness to do the right thing.
In This Summary, You Will Learn:
That a strong family foundation is important for setting your life's course.
Integrity must be consistent across all parts of work and life.
Giving back starts early—don't wait to invest in others.
Why an abundance of finances and connections are made to be shared.
Buy the book at Amazon