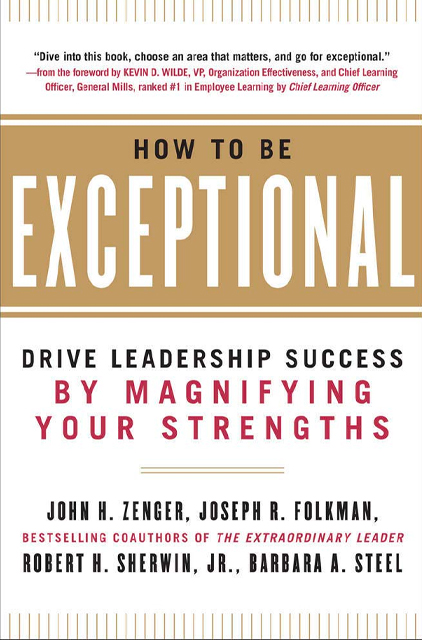 How to Be Exceptional
Drive Leadership Success by Magnifying Your Strengths
15min
reading time /
22min
listening time
About the Summary
To be exceptional as a leader requires a revolutionary approach to leadership development. In How to Be Exceptional: Drive Leadership Success by Magnifying Your Strengths, John Zenger, Joseph Folkman, Robert Sherwin, Jr., and Barbara Steel instruct leaders to focus not on their weaknesses but on their strengths and how to magnify them. An exceptional leader can increase employee engagement, productivity and profitability. These leadership gurus can show you how.
In This Summary, You Will Learn:
How to pinpoint your best leadership traits.
How to use feedback and action learning to elevate your strengths.
How to apply Zenger Folkman's cross-training method to raise your leadership competencies to the 90th percentile.
How to ensure your strengths are sustainable by building follow-through into your development plan.
Buy the book at Amazon