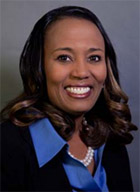 Barbara A. Steel
Barbara Steel is Senior Vice President of Leadership Effectiveness for Zenger Folkman, a global provider of leadership development programs, assessment instruments, and executive coaching. Barbara is responsible for managing the facilitator network and the facilitator certification process for the company. She is also one of the organization's speakers, workshop facilitators and executive coaches working with clients in the United States and abroad.
Barbara is a dynamic facilitator and is known for her engaging, energetic style. She leads all of Zenger Folkman's workshop offerings and helps executives implement changes to enhance their leadership effectiveness. Barbara often speaks at conferences and has been a recurring guest lecturer at the University of Maryland and Villa Julie College located in Maryland.
For over 25 years, Barbara's career has been dedicated to leadership, consulting, coaching and training. She was the Vice President of Human Resources for Access Worldwide Communications, Inc., a firm specializing in multi-cultural marketing. Barbara was instrumental in developing leaders to create high performance teams, effectively engage their employees and develop a high trust work environment. As a result, the organization successfully attracted multi-language employees,  signficantly improved employee retention, and increased worker productivity, resulting in record performance levels.
As a Training Executive for Canon U.S.A., Barbara consulted with internal business leaders and external dealer partners on performance improvement. She delivered highly customized workshops and provided ongoing coaching to drive performance change and sustainable business results. Barbara and her network of facilitators were highly regarded for their expertise and proven track record.
Just prior to joining Zenger Folkman, Barbara was a certified Master Trainer for Huthwaite, Inc. In this role, Barbara successfully consulted, facilitated and coached business professionals and leaders with premier organizations such as MasterCard, IBM, Boston Scientific and Microsoft.
Barbara attended Loyola University where she received a BBA in Management Science and received an MBA in Organizational Behavior from the Kellogg School of Management at Northwestern University. Barbara is actively involved in Northwestern's Alumni Association. She also mentors and tutors young people to help them succeed in education and in their professional careers. Barbara resides in South Florida.
More From The Author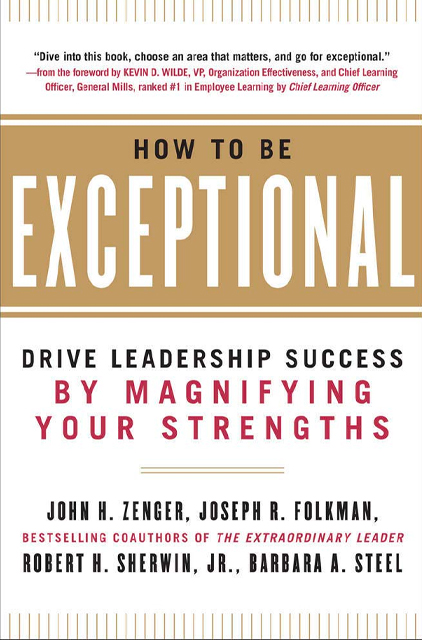 How to Be Exceptional
Barbara A. Steel,
Joseph R. Folkman,
Robert H. Sherwin, Jr.,
John H. Zenger