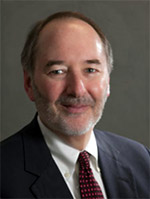 Robert H. Sherwin, Jr.
Bob Sherwin is the Chief Operating Officer of Zenger Folkman, one of the world's premier providers of leadership research, assessment, development and implementation programs. The company is best known for its unique evidence-driven, strengths-based approach to developing extraordinary leaders and demonstrating the performance impact they have on organizations. Bob is one of the firm's authors, senior leadership speakers, workshop facilitators and executive coaches, working with clients and partners around the world. He is also a co-author of Zenger Folkman's newest book, How To Be Exceptional: Drive Leadership Success by Magnifying Your Strengths, (McGraw Hill, 2012).
Mr. Sherwin has been an executive, leader, coach and mentor in some of the world's largest and most successful training and development companies. Bob was the CEO of Kaset International, the SVP of Operations and CFO of AchieveGlobal, and the CFO of Zenger-Miller. All of these companies are globally recognized organizations dedicated to performance improvement in the areas of management, sales and customer service. Bob was also the President of Industrial Training Zone, a groundbreaking provider of Web-delivered technical training in PLC's and motion control.
Bob's business background includes extensive experience in software and Web application businesses. He is the co-founder and CEO of both FlipDog.com and WhizBang! Labs. FlipDog, an online recruiting website, was named by PC Magazine as one of the Best 100 sites on the Web, and was later acquired by Monster.com. Bob was also a co-founder of TexSem Laboratories, the industry leader in electron backscatter diffraction instrumentation and analysis, and LiveWire Test, a developer of diagnostic equipment used to locate electrical faults in complex live wire networks. Earlier in his career, he was the Vice President and Controller of Oral-B Laboratories, a senior consultant at Deloitte, a design engineer at the Ford Motor Company, and a U.S. Army officer serving in both the United States and in the Republic of Korea.
Bob graduated from the United States Military Academy and earned an MBA from the University of Michigan. While at West Point, Bob was twice named to the Academic All-American basketball team and was one of five Division I players to receive an NCAA post-graduate scholarship for academic and athletic achievements. He and his wife live in Alpine, Utah.
More From The Author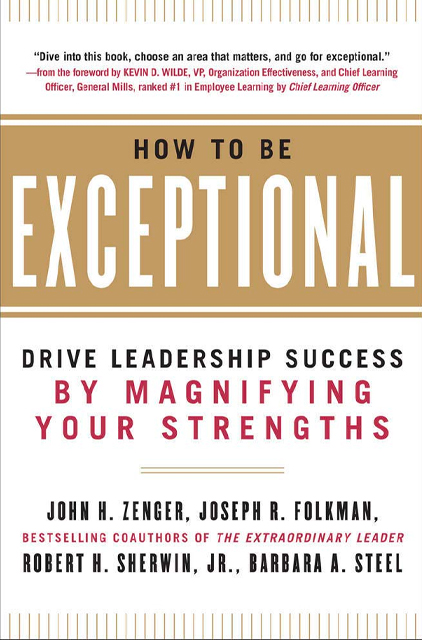 How to Be Exceptional
Barbara A. Steel,
Joseph R. Folkman,
Robert H. Sherwin, Jr.,
John H. Zenger