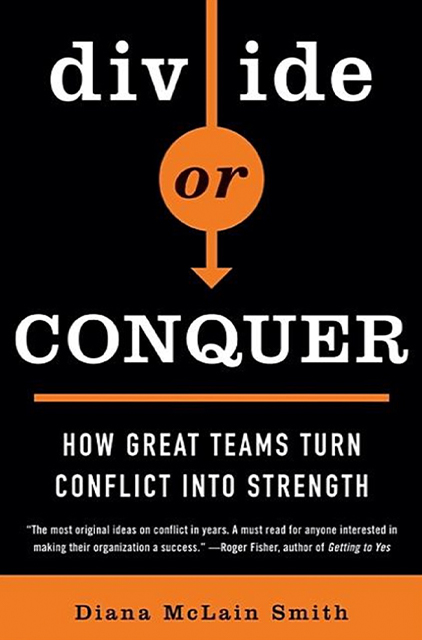 Divide or Conquer
How Great Teams Turn Conflict Into Strength
15min
reading /
22min
listening time
About the Summary
In Divide or Conquer, Diana McLain Smith distills almost thirty years of experience studying and advising leaders to offer a new way to think about teams –– not as a bunch of individuals, but as the sum of their relationships.
In This Summary, You Will Learn:
How to use a powerful, step-by-step approach to building a team that is flexible and strong.
How to use practical ideas and tools that have been tested and honed in the real world for years.
How to inspire your team or an individual employee to start building relationships.
What it takes to succeed together.
Buy the book at Amazon