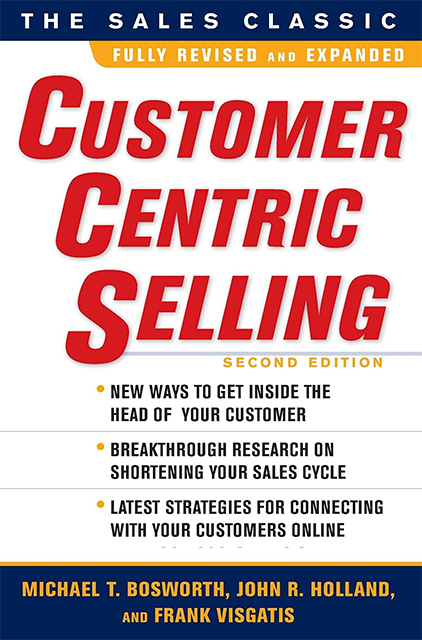 CustomerCentric Selling
15min
reading /
21min
listening time
About the Summary
Even if you are the best salesperson in your company, you could be even better. Forget everything you think you know about selling products to buyers — the rules are changing, and it's about time. In CustomerCentric Selling, sales experts Michael T. Bosworth and John R. Holland lay out a new approach to sales, one in which salespeople stop forcing products on buyers and start listening to their goals, problems and needs. Stop giving your "expert" opinion on why a buyer should snap up your products, and start engaging decision makers in business conversations that yield results.
In This Summary, You Will Learn:
The 7 basic tenets of customer-centric selling, and how they're different from traditional selling behavior.
What Sales-Ready Messaging is and why it's effective.
Why pipelines need to be flushed now and then.
How to negotiate from a position of strength.
Effective tips for more effective forecasting.
Buy the book at Amazon