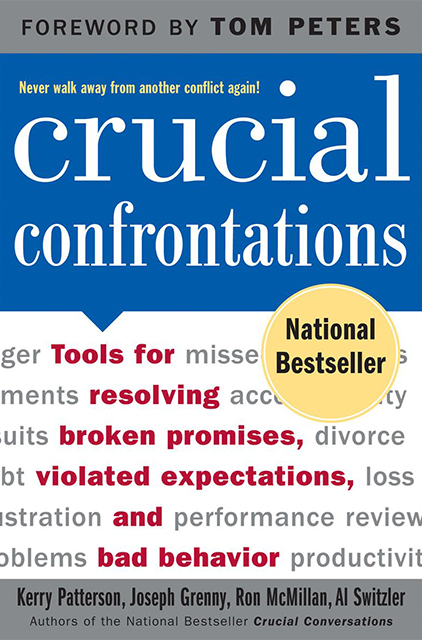 Crucial Confrontations
Tools for Resolving Broken Promises, Violated Expectations, and Bad Behavior
15min
reading time /
22min
listening time
About the Summary
Mastering crucial confrontations requires a specific skill set. In Crucial Confrontations, consultant Kerry Patterson and executive coach Joseph Grenny join forces with their fellow researchers and trainers Ron McMillan and Al Switzler to help others develop the skills it takes to resolve the most pressing problems, including quality violations, safety infractions, cost-cutting mistakes, and medical errors. The authors write that their research shows that most organizations are losing between 20 and 80 percent of their potential performance because they have not mastered crucial confrontations.
In This Summary, You Will Learn:
How to master your emotions.
How to describe problems in a way that don't cause defensiveness.
How to motivate others without using threats.
How to deal with violated expectations without harming relationships.
How to talk to direct reports face to face when they don't live up to commitments.
How to help others want to take action.
Buy the book at Amazon