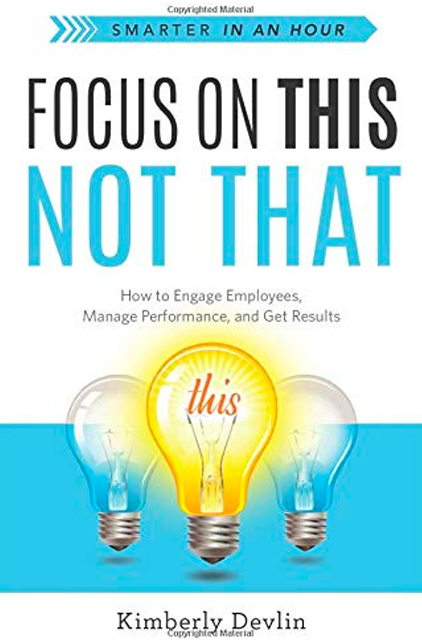 Focus on This, Not That
How to Engage Employees, Manage Performance, and Get Results
About the Summary
In Focus on This Not That, author Kimberly Devlin shows that where you focus your attention is where the vehicle ends up – and the same is true of managers. She shares the secrets to strategically and proactively embracing leadership roles in order to put out fewer fires, conduct fewer counseling conversations, and deal with fewer headaches. By focusing on these amazing management strategies, managers will be able to realize the engagement, performance, and results managers need to be become exceptional – the type of leaders employees talk about for all the right reasons.
In This Summary You'll Learn:
Three steps for developing and leading high performers.
How to achieve business results while helping employees achieve their ambitions.
Step-by-step processes to master your new role's responsibilities.
How to put this guidance into practice in your career.
Buy the book at Amazon