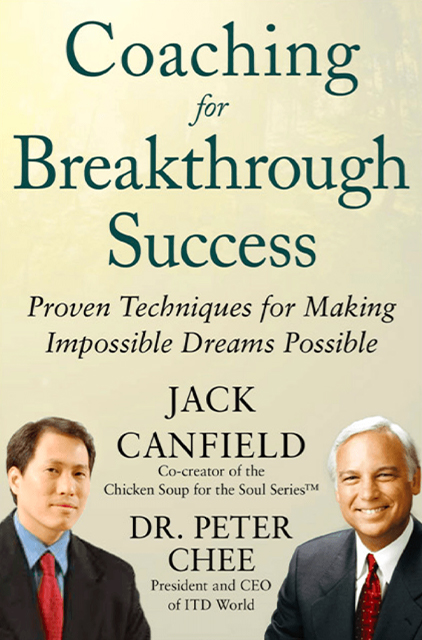 Coaching for Breakthrough Success
Proven Techniques for Making Impossible Dreams Possible
15min
reading time /
19min
listening time
About the Summary
Jack Canfield, coauthor of the Chicken Soup for the Soul series, and Dr. Peter Chee offer a practical guide of 30 principles that every coach needs to succeed. Learn how the Coaching Principles representing the heart of a coach, the Situational Coaching Model representing the mind of a coach, and the Achievers Coaching Techniques representing the energy of a coach can build upon each other to empower people to achieve breakthrough success.
In This Summary, You Will Learn:
The secret to unveiling life-impacting values, beliefs, and philosophies that permeate all aspects of great coaching.
How to apply the right combination of paradigms in any coaching challenge.
How Achievers Coaching Techniques (ACT) can deliver breakthrough results in coaching.
Buy the book at Amazon