Peter Chee
Dr. Peter Chee is the CEO of ITD World, a global leadership development expert. He has over 30 years of experience in developing leaders from over 80 countries. He is the first Asian ranked in the top three coaching gurus and was awarded the #1 Strategic Coach by Coaching Guru Marshall Goldsmith. He is the 1st Asian to co-author books with Jack Canfield, Brian Tracy, William Rothwell and Marshall Goldsmith.
He is the co-author of The 5 Levels of Mastery with Dr Marshall Goldsmith, the world's #1 executive coach. Peter and Dr. Jack Canfield co-authored Coaching for Breakthrough Success. In addition, Peter and Professor Dr. William J. Rothwell authored Becoming an Effective Mentoring Leader and The Leader's Daily Role in Talent Management: Maximizing Results, Engagement and Retention. He also authored The 12 Disciplines of Leadership Excellence with Brian Tracy.
Peter is the developer Certified Chief Master Coach (CCMC) program, and the Certified Coaching and Mentoring Professional (CCMP) program, which is accredited and recognized by the ICF (International Coach Federation). He created the Coaching for Breakthrough Success (CBS) Metta Model, The Coaching Principles (TCP), Situational Coaching Model (SCM) and Achievers Coaching Techniques (ACT). Peter specializes in developing, transforming and coaching CEOs, CXOs and top leaders.
More From The Author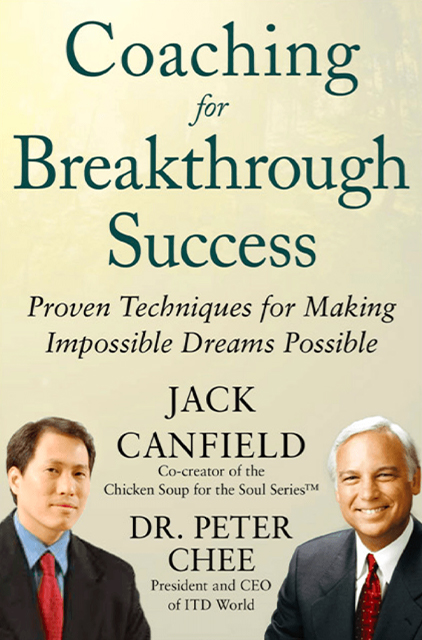 Coaching for Breakthrough Success
Jack Canfield,
Peter Chee