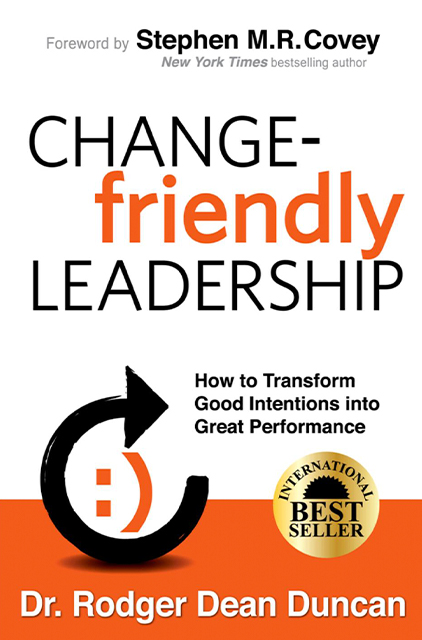 Change-Friendly Leadership
How to Transform Good Intentions into Great Performance
15min
reading time /
22min
listening time
About the Summary
Despite the good intentions of organizations and their leaders, most attempts at change do not succeed. Change practitioner Rodger Dean Duncan looks at the overlooked elements of successful change: humanness, approachability and friendliness. Duncan provides a framework to involve and motivate the individuals who will be most affected by the change effort. Learn how you can achieve successful change by implementing the Four Ts of change: Think-Friendly, Talk-Friendly, Trust-Friendly and Team-Friendly.
In This Summary, You Will Learn:
The three dimensions across which employees connect with an organization.
The three critical aspects of authentic leadership.
How to make your leadership think-, talk-, trust- and team-friendly.
The 7 steps of the Change-Friendly leadership model.
Buy the book at Amazon