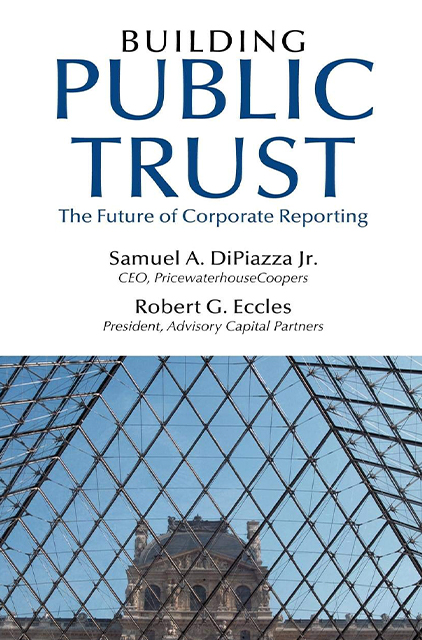 Building Public Trust
The Future of Corporate Reporting
15min
reading time /
22min
listening time
About the Summary
DiPiazza, the CEO of PricewaterhouseCoopers, and Eccles, a former Harvard Business School professor, offer a three-tier model of corporate transparency to fix the current crisis in corporate reporting. The three tiers are: global generally accepted accounting principles, industry- based standards and company-specific information.
In This Summary, You Will Learn:
The key elements required to rebuild trust.
A new model for corporate reporting.
New technologies to enhance corporate reporting.
Buy the book at Amazon