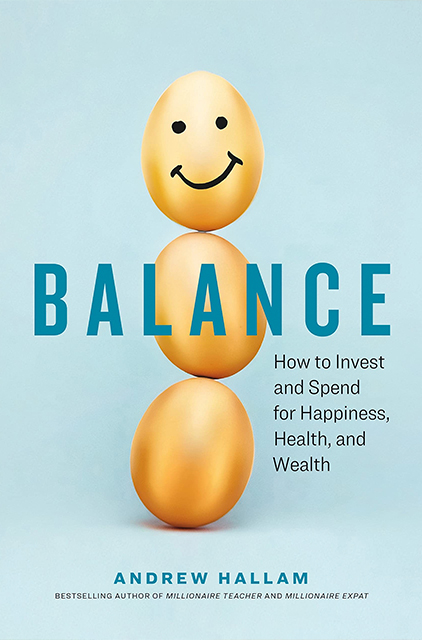 Balance
How to Invest and Spend for Happiness, Health, and Wealth
10min
reading /
15min
listening time
About the Summary
Andrew Hallam starts his book Balance: How to Invest and Spend for Happiness, Health, and Wealth by describing a conversation between himself and his students whose educational aspirations have them locking their sights on Ivy League universities – he asks them, "why?", as a means to find the underlying motivation for their drive in life. The same philosophy can be transferred to other areas of our lives – why do we do the things we do? Are we motivated by wealth, health, happiness, or something else entirely? Navigating the investment waters can be difficult – but after experiencing this book, you will be able to find the motivation and solutions necessary to find the balance needed to prosper and enjoy life.
In This Summary, You Will Learn:
How asking "why" can change your view of the world.
Why finding a balance between money, relationships, health, and purpose can help you go further.
How to invest the right way from the start (including your children's future).
How to maximize your retirement while living life to the fullest.
Buy the book at Amazon