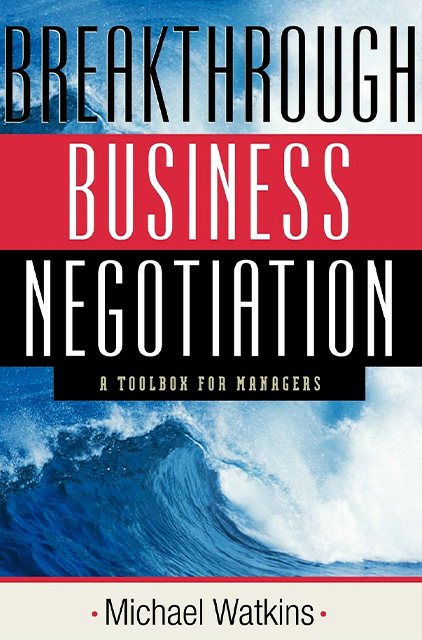 Breakthrough Business Negotiation
A Toolbox for Managers
15min
reading time /
22min
listening time
About the Summary
In this summary, Michael Watkins, associate professor of business administration at Harvard Business School, lays out the major steps involved in any negotiation, including diagnosing a situation, shaping the structuring, managing the process and assessing the results. He also offers key insights into building coalitions, managing conflicts and negotiating crises.
In This Summary, You Will Learn:
The key tasks of a negotiator.
How to set the agenda for negotiations.
How to 'frame' the negotiation.
How controlling the negotiation process can powerfully influence the results.
Buy the book at Amazon