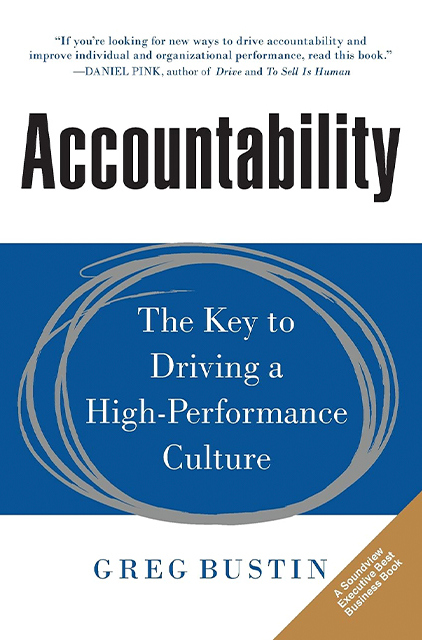 Accountability
The Key to Driving a High-Performance Culture
15min
reading /
21min
listening time
About the Summary
Business and leadership consultant Greg Bustin has developed a set of leadership tools that will increase accountability and drive success for any type of organization. In Accountability, he introduces the Seven Pillars of Accountability: character, unity, learning, tracking, urgency, reputation and evolution, and shows how each pillar is a crucial part of effective leadership.
In This Summary, You Will Learn:
Why accountability starts with purpose.
How to get from Point A to Point B with everyone on board.
How to use the 7 Pillars of Accountability to create your bridge to the future.
How to sustain a high-performance culture based on purpose, trust and accountability.
Buy the book at Amazon