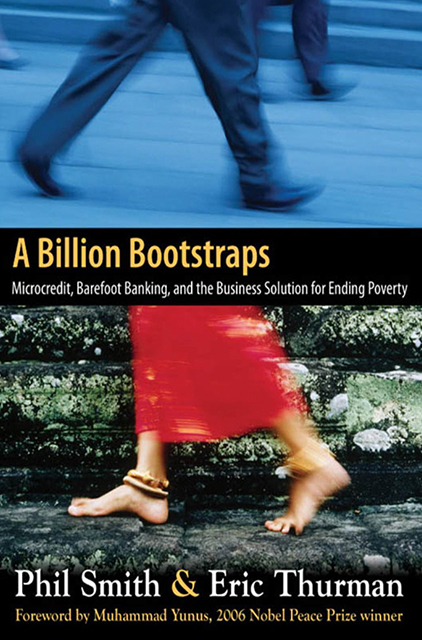 A Billion Bootstraps
Microcredit, Barefoot Banking, and the Business Solution for Ending Poverty
15min
reading /
23min
listening time
About the summary
The microcredit revolution brought to light in part by Dr. Muhammad Yunus, winner of the 2006 Nobel Peace Prize, is discussed by two business leaders who examine why microcredit is the world's strongest weapon against poverty and an outstanding investment for charitable donations. Applying investment principles to philanthropy is becoming the key to reversing poverty, and Smith and Thurman show how ordinary people can accelerate the kinds of returns that can change lives and societies.
In This Summary, You Will Learn:
Why many donors are tapping into the power of the microcredit revolution.
How microloans help poor people around the world expand their businesses, educate their children and improve their communities.
How to become a better charitable donor and get better results.
How to identify the best projects to support.
Why lending programs are an ideal context for delivering social services.
Buy the book at Amazon