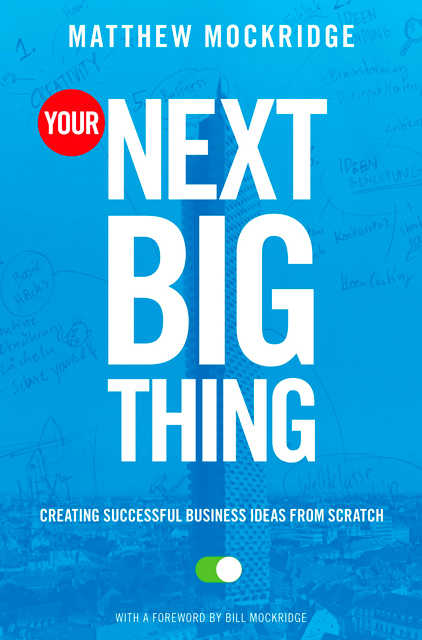 Your Next Big Thing
Creating Successful Business Ideas from Scratch
10min
reading /
14min
listening time
About the Summary
You may think that you lack creativity, are unable to learn, or are incapable of getting good ideas. In Your Next Big Thing: Creating Successful Business Ideas from Scratch, author Matthew Mockridge offers tools and proven methods that will allow you to produce groundbreaking ideas and summon unexpected accomplishments – ones that may change your life forever.
In This Summary, You Will Learn:
What features must be present for an idea to be a "next big thing."
How to think about creativity in a way that leads to scalable business ideas.
Practical idea-generating tools that you can implement immediately.
How to evaluate your ideas to see if you should pursue them or not.
Practices that should be incorporated into your daily life to increase your ability to realize your big idea.
Buy the book at Amazon