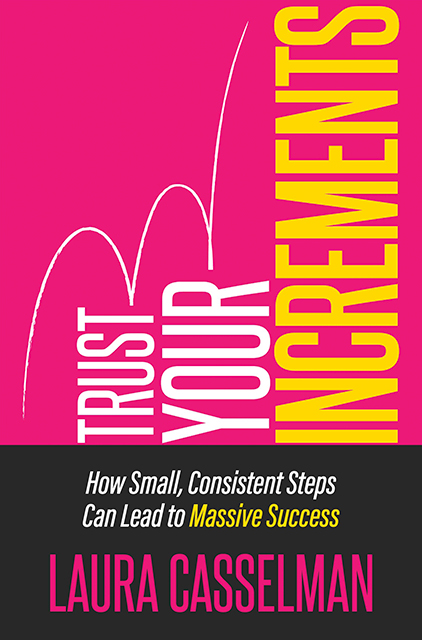 Trust Your Increments
How Small, Consistent Steps Can Lead to Massive Success
10min
reading /
16min
listening time
About the Summary
Trust Your Increments: How Small, Consistent Steps Can Lead to Massive Success overflows with growth systems and wisdom that has the potential to change the way women approach things in business. The book details fifteen small and incremental steps you can take to climb the corporate ladder without compromising your personal values. By painting the book with colorful real-life stories about climbing the ladder of male-dominated corporate America, author Laura Casselman offers an honest and entertaining perspective on being a female leader.
In This Summary, You Will Learn:
How to be confident and never apologize for it.
How to take care of your reputation and image.
How to run a successful business.
How to know your value and shine by doing what you do the best.
Buy the book at Amazon