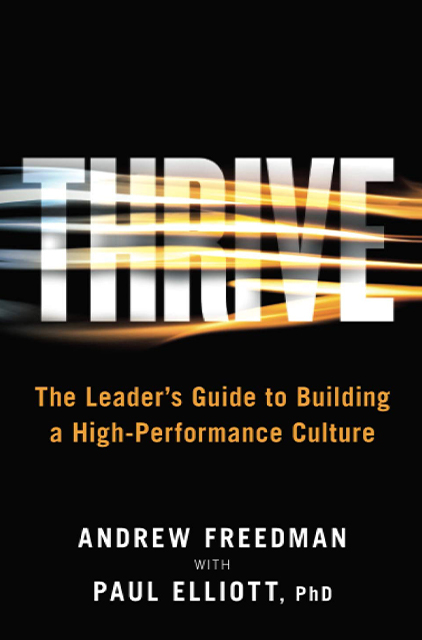 Thrive
The Leader's Guide to Building a High-Performance Culture
About the Summary
Author Dr. Andrew Freedman collaborated with Paul Elliott, Ph.D. on strategic initiatives with clients to help them apply the high-performance principles and practices that facilitated growth and business impact. Thrive is the result of this client work, now packaged for others to use to impact their business. Thrive provides you with a replicable, scalable model to achieve levels of success that you didn't believe possible – for your organization, your people, and your customers.
In This Summary You'll Learn:
What the top influencers of a successful organization are.
How and why to start with your vision and mission.
Why clear role expectations are so important for employees.
How to implement the Role Excellence Profile (REP) process.
Buy the book at Amazon