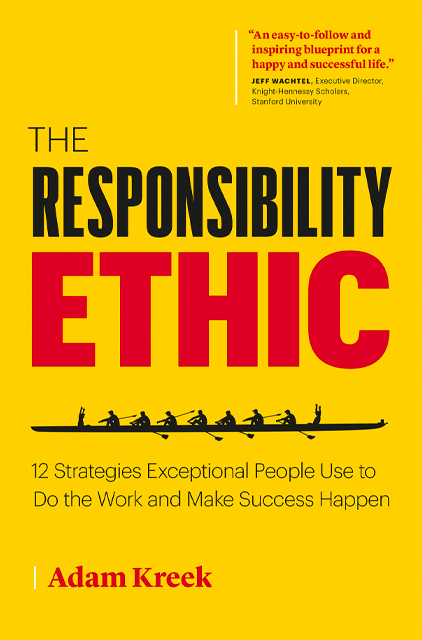 The Responsibility Ethic
12 Strategies Exceptional People Use to Do the Work and Make Success Happen
About the Summary
In The Responsibility Ethic, Adam Kreek explores the key ways that a person can take responsibility in their life, in business, and in leadership. These 12 responsibility ethics span a range of areas, from taking responsibility for the fears and failures we all experience to mentorship, stress, leadership, and even safety. Readers will come away with a deeper understanding for how they can take greater responsibility for their lives and work.
In This Summary You'll Learn:
What it means to take responsibility and how "responsibility ethics" can change the way you see yourself and the world.
How healthy stress and a confident attitude towards failure can transform your life and career.
The importance of professionalism, communication, and mentoring in leadership and in your workplace.
Buy the book at Amazon