G Richard Shell
G. Richard Shell is the Thomas Gerrity Professor of Legal Studies, Business Ethics, and Management at the Wharton School of the University of Pennsylvania, where he has taught since 1986.  He is the Academic Director for two Wharton executive education programs: The Executive Negotiation Workshop and the Strategic Persuasion Workshop.  He is also the author of three books: The Art of Woo: Using Strategic Persuasion to Sell Your Ideas (Portfolio/Penguin 2007), Bargaining for Advantage: Negotiation Strategies for Reasonable People (2nd Edition, Penguin 2006), and a work on competitive strategy and law entitled Make the Rules or Your Rivals Will (Crown Business 2004).
Professor Shell is an internationally recognized expert in negotiations, persuasion, and strategy, as well as an award-winning teacher.  He has lectured to some of the world's most influential corporate, nonprofit and political leaders at venues such as the World Economic Forum in Davos, Switzerland and the World Negotiation Forum in New York City.  Wharton students have honored Professor Shell with numerous teaching prizes, and his professional peers have recognized his scholarly contributions to the dispute resolution field by giving his work some of their top awards.  BusinessWeek's bi-annual "Guide to the Best Business Schools" has consistently listed Professor Shell as one of the Wharton School's top professors based on polls of Wharton School graduates.
As a consultant, Professor Shell has worked for over 100 business firms and nonprofit organizations. His clients include: General Electric, Johnson & Johnson, Citibank, Merck & Company, Hewlett-Packard, Enterprise Rent-a-Car, Christie's, the Pew Charitable Trusts, American Association of Medical Colleges, the Teamsters, and the United Food and Commercial Workers International.  He has also worked closely with the Federal Bureau of Investigation's crisis negotiations unit and its hostage negotiation training program.
As a scholar, Professor Shell has published widely on the subjects of negotiation, dispute resolution, and strategy in leading business and legal journals.  He has been a Visiting Scholar at Harvard Law School's Program on Negotiation, testified before Congress on public policy questions related to litigation and dispute resolution, and published opinion articles for such publications as Wall Street Journal, the New York Times, the Boston Globe, and the Philadelphia Inquirer.  Bargaining for Advantage won the CPR Institute for Dispute Resolution's 1999 Book Award for Excellence and has been translated into twelve foreign languages.  Make the Rules or Your Rivals Will is available in English, Russian, and Chinese.
More From The Author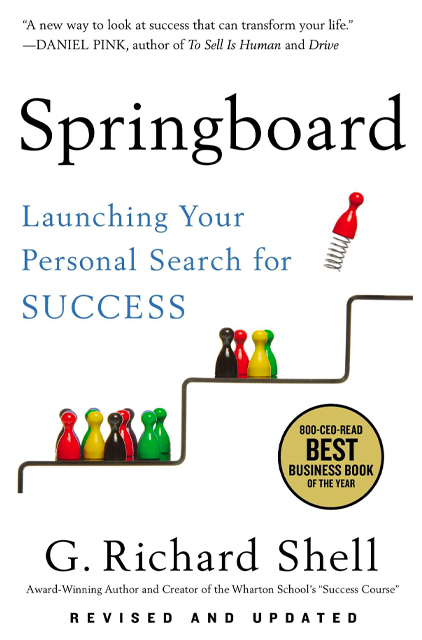 Springboard
G Richard Shell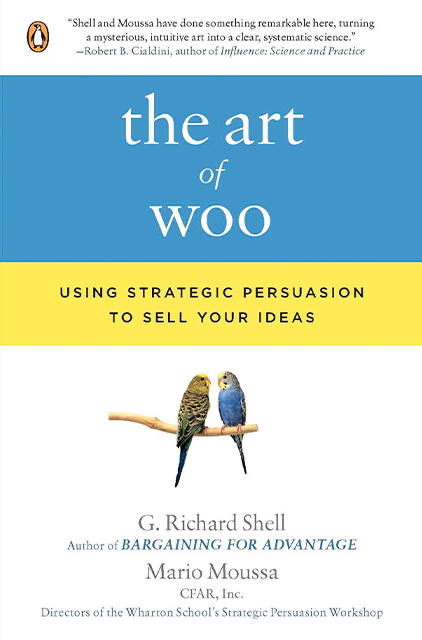 The Art of Woo
Mario Moussa,
G Richard Shell