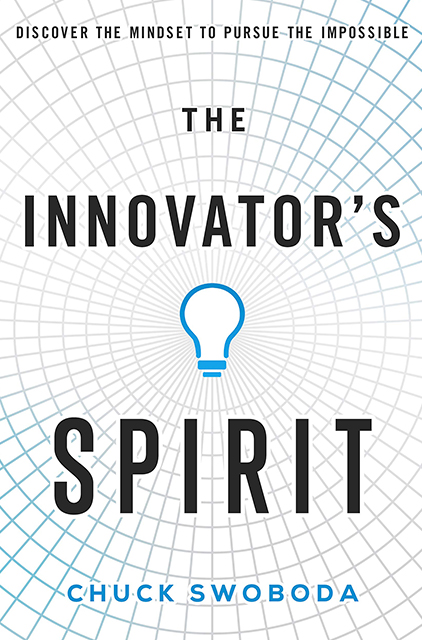 The Innovator's Spirit
Discover the Mindset to Pursue the Impossible
10min
reading /
14min
listening time
About the Summary
In The Innovator's Spirit, author Chuck Swoboda relates his own experiences with innovation and describes what he calls "the innovator's spirit": a kind of attitude and personal energy that each of us has deep down. He discusses the innovator's spirit and explains why it seems to be absent in so many modern workers and leaders. But he also shows how anyone can start to cultivate the innovator's spirit within them, starting by identifying core behaviors that block innovative energies and inspirations.
In This Summary, You Will Learn:
How an innovative spirit sleeps within all of us, and why it is usually blocked.
How to cultivate one's inner "innovator's spirit."
What managers should do to innovate as leaders.
How to identify and pursue "impossible" problems.
Buy the book at Amazon