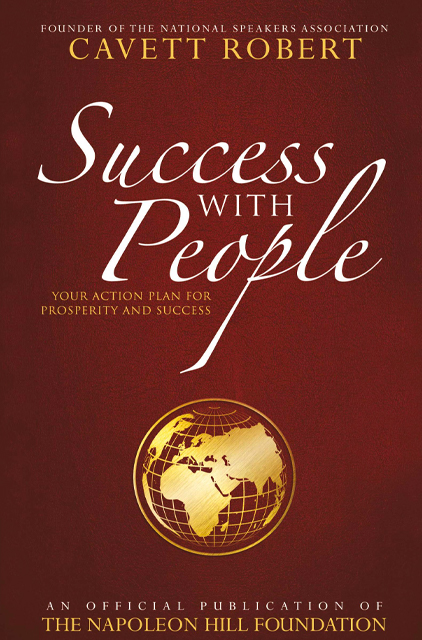 Success with People
Your Action Plan for Prosperity and Success
About the Summary
In Success with People, author Cavett Robert demonstrates that personal success as well as financial success in life depends on your ability to get along with other people. Cavett Robert is considered by many to be the founder of the modern professional speaking industry. His six principles of Human Engineering continue to hold relevance for those who seek a different way of influencing others and coming closer to understanding themselves.
In This Summary You'll Learn:
The What, the Why, and the How dimensions of human engineering.
The Six Principles that must become a part of you.
Why people love to buy and what you need to know.
Why it's critical to make people feel important.
Buy the book at Amazon