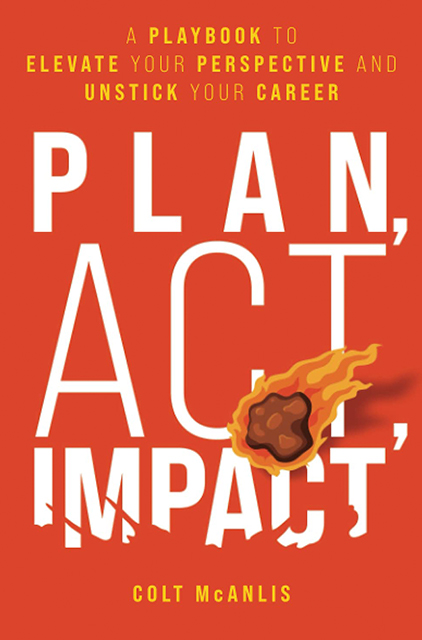 Plan, Act, Impact
A Playbook to Elevate Your Perspective and Unstick Your Career
About the Summary
In Plan, Act, Impact: A Playbook to Elevate Your Perspective and Unstick Your Career, author Colt McAnlis, covers effective ways to achieve the goals that matter to you in your career.  You will learn to let go of your cynicism and negativity towards your work. Once you can do that, plenty of opportunities open up for you. You will quickly gain traction in your career and achieve all of your professional goals. We each have a unique path to follow to achieve our goals- but you will discover your own path by reading this book.
In This Summary You'll Learn:
How to discover what's stopping you from making an impact.
How to set artful, meaningful goals in your career.
How to switch from making impactful actions to impactful ones.
How to make a plan for your growth and success.
Buy the book at Amazon