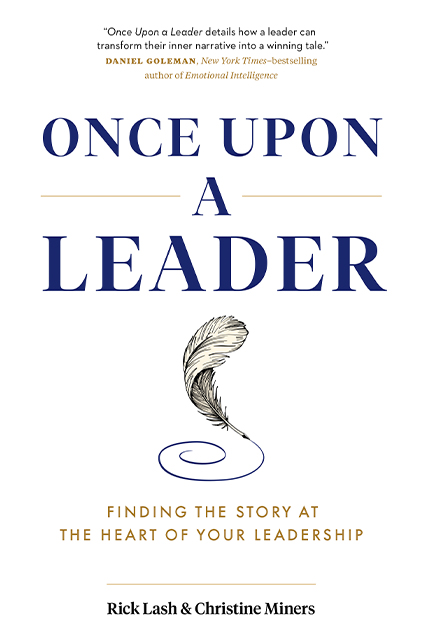 Once Upon a Leader
Finding the Story at the Heart of Your Leadership
10min
reading /
15min
listening time
About the Summary
Executive coaches and leadership experts Rick Lash and Christine Miners wrote Once Upon a Leader: Finding the Story at the Heart of Your Leadership as a transformative guide to leadership development that illuminates how your internal narrator acts as the operating system of your mind. Through engaging stories, research-backed insights, and techniques, you'll gain the tools to re-engage and update the story you tell yourself so that you can operate at a higher, more effective level.
In This Summary, You Will Learn:
How to find your internal narrator.
The role your narrator plays in leadership effectiveness.
How your narrator becomes an insufficient partner in your leadership over time.
The materials and steps you need to find and refine your narrative.
How to help your internal narrator become a more mature version of itself.
Buy the book at Amazon