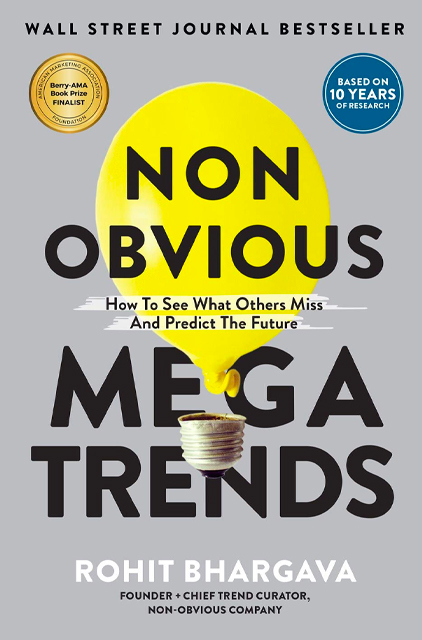 Non-Obvious Megatrends
How to See What Others Miss and Predict the Future
15min
reading time /
20min
listening time
About the Summary
Non-Obvious Megatrends is about what it takes to see what no one else sees. It is also about developing a mindset of curiosity and thoughtfulness. The key to growing your business or propelling your career into the next decade lies in better understanding the present. The future belongs to non-obvious thinkers, and using his 10 years of research, Rohit Bhargava is your guide to becoming one. Rohit shares his signature Haystack Method for identifying trends and teaches you how to curate and predict trends yourself.
In This Summary You'll Learn:
The five key mindsets of non-obvious thinking.
To use the Haystack Method to curate non-obvious ideas.
Why digital technologies are spurring demand for tangible products.
How Flux Commerce is changing the way products are bought and sold.
Buy the book at Amazon