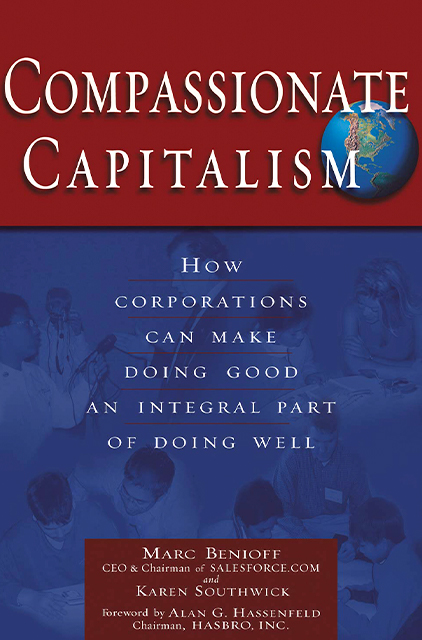 Compassionate Capitalism
How Corporations Can Make Doing Good an Integral Part of Doing Well
15min
reading time /
24min
listening time
About the Summary
In Compassionate Capitalism, Salesforce.com CEO Mark Benioff and veteran journalist Karen Southwick show companies, large and small, how they can use all of their resources to help their communities and, in doing so, help themselves and their employees as well. By using real-life examples from dozens of corporations and nonprofits, including Hasbro, IBM and Levi Strauss, the authors show corporate leaders how they can dare to be great by integrating community service within their organizations.
In This Summary, You Will Learn:
The best ways to establish a culture of philanthropy.
How you can define your company's mission.
Better ways to involve employees in your company's mission.
Ways to sustain philanthropy in good times and bad times.
How to expand your company's philanthropy globally.
How to forge storng partnerships with nonprofits.
Buy the book at Amazon