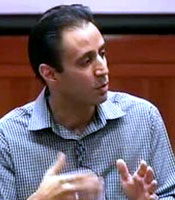 Deepak Malhotra
Deepak Malhotra is the Eli Goldston Professor of Business Administration at Harvard Business School, where he specializes in Negotiation. In 2014, Professor Malhotra was chosen by Poets & Quants to be among their "40 under 40: Best Business School Professors in the World".
Professor Malhotra has won numerous awards for his teaching and research, and his work has been published in top journals in the fields of management, psychology, conflict resolution & foreign policy. He is the author of two best-selling books, including Negotiation Genius: How to Overcome Obstacles and Achieve Brilliant Results at the Bargaining Table and Beyond (with Max Bazerman), which won the 2008 Outstanding Book Award from the International Institute for Conflict Prevention & Resolution.
Professor Malhotra's professional activities include training, consulting & advisory work for businesses across the globe, as well as advisory work for governments that are trying to end armed conflicts. He also teaches negotiation and conflict resolution in the Blavatnik School of Government at the University of Oxford.
More From The Author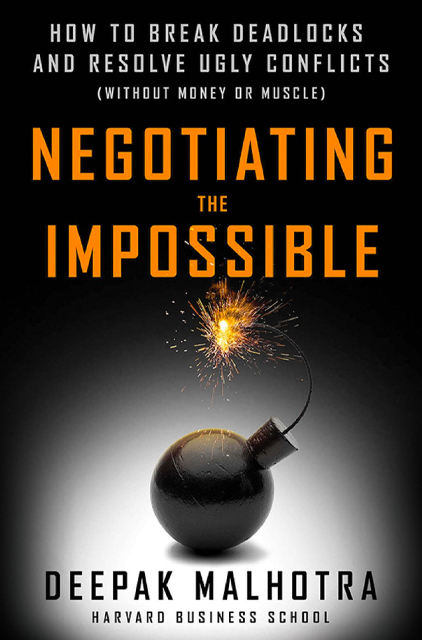 Negotiating the Impossible
Deepak Malhotra