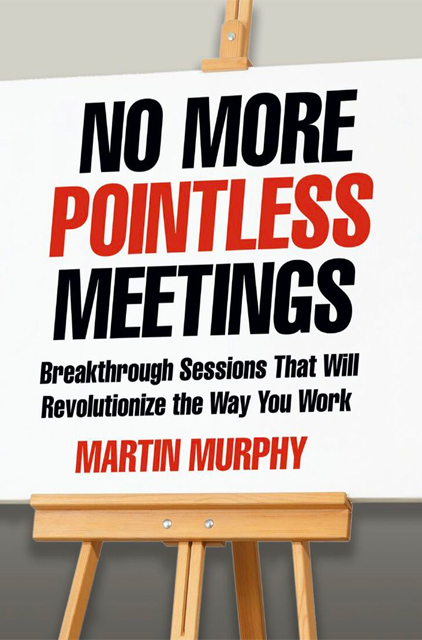 No More Pointless Meetings
Breakthrough Sessions That Will Revolutionize the Way You Work
15min
reading /
21min
listening time
About the Summary
Wasting time in pointless meetings is the one thing that never seems to change. Martin Murphy, however, has helped a "Who's Who" of corporate clients transform time-sapping meetings into breakthrough sessions that are measurably productive. His strategy is not simply to make meetings more palatable; instead, he reframes the entire concept of collaboration and introduces four "Work Sessions" that replace meetings to get more done, faster than ever before.
In This Summary, You Will Learn:
How to use action plans to improve cognitive and creative productivity.
How to deploy 3 fast-track collaboration sessions: issues management, innovation, and problem-solving.
How to stay current with change by installing an ongoing planning system.
How to use information gaps to upgrade your organization's IQ.
Buy the book at Amazon