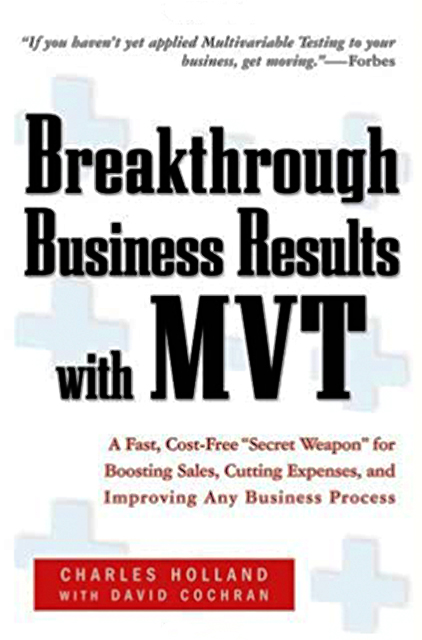 Breakthrough Business Results with MVT
A Fast, Cost-Free, "Secret Weapon" for Boosting Sales, Cutting Expenses, and Improving Any Business Process
15min
reading time /
25min
listening time
About the Summary
Breakthrough Business Results with MVT describes and details the one revolutionary method that offers a powerful, fast and inexpensive way to prove with certainty that ideas will have the biggest impact on your bottom line. MVT, or Multivariable Testing, uses advanced statistics to test the real-world effects of dozens of business improvement ideas, discover the synergies between them, and identify those ideas that are the most powerful and profitable under real-world conditions.
In This Summary, You Will Learn:
How MVT creates practical, fast, cost-free solutions to any business problem.
The proven methodology for implementing an MVT business improvement project in your company.
How MVT improves corporate culture.
The four-phase process for implementing MVT on an organization-wide basis.
How leading companies like Lowe's and DuPont have achieved breakthrough MVT successes.
Buy the book at Amazon