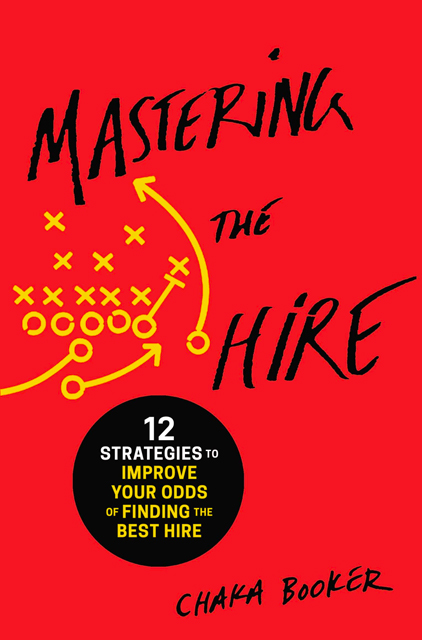 Mastering the Hire
12 Strategies to Improve Your Odds of Finding the Best Hire
15min
reading /
19min
listening time
About the Summary
The interview is the cornerstone of the hiring process, yet science has shown the odds aren't in your favor. Mastering the Hire will dramatically improve the one decision that determines everything you can accomplish–who you hire. After years of scientific research and first-hand interview experience with thousands of candidates, Chaka Booker has created a system that helps employers consistently make great hires. In Mastering the Hire, he provides 12 proven strategies that have been used to accurately identify the right talent 90% of the time. Booker's method is for anyone who wants to beat the hiring odds.
In This Summary, You Will Learn:
How to manage intuition: when to trust it and when to put it aside.
How to structure interview questions to help candidates tell the truth.
How to know when to apply or release pressure during interviews.
Tools for removing bias to give you a competitive advantage.
How to reimagine the entire hiring process.
Buy the book at Amazon