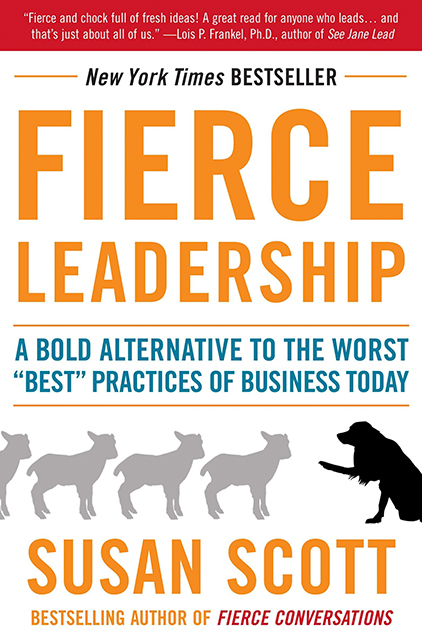 Fierce Leadership
A Bold Alternative to the Worst "Best" Practices of Business Today
15min
reading /
21min
listening time
About the Summary
In Fierce Leadership, Susan Scott teaches us how to spot the worst "best" practices in our organizations using a technique she calls the "squid" eye. With fierce new approaches to everything from employee feedback to corporate diversity to customer relations, Scott offers fresh and surprising alternatives to six of the so-called best practices permeating today's business.
In This Summary, You Will Learn:
• How to positively influence situations and organizations.
• How to marry how you are with who you are.
• How to answer some of the most compelling questions in business today.
• How to re-energize leaders, employees and managers alike.
• Why "received wisdom" is wrong and how to get it right.
Buy the book at Amazon