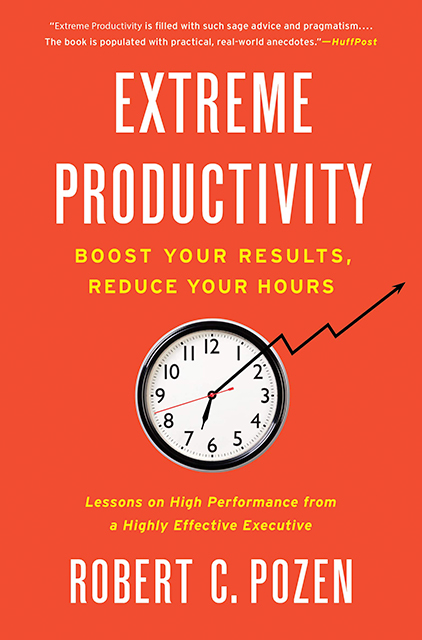 Extreme Productivity
Boost Your Results, Reduce Your Hours
15min
reading /
19min
listening time
About the Summary
In Extreme Productivity, author Robert Pozen reveals the secrets to workplace productivity and high performance. This book is for anyone feeling overwhelmed by an existing workload — facing myriad competing demands and multiple time-sensitive projects. Offering antidotes to a calendar full of boring meetings and a backlog of emails, Extreme Productivity explains how to determine your highest priorities and match them with how you actually spend your time.
In This Summary, You Will Learn:
How to set and prioritize your goals.
How to improve your productivity in your daily routine.
How to manage your subordinates and your boss.
How to embrace change and use it to chart a satisfying career.
Buy the book at Amazon