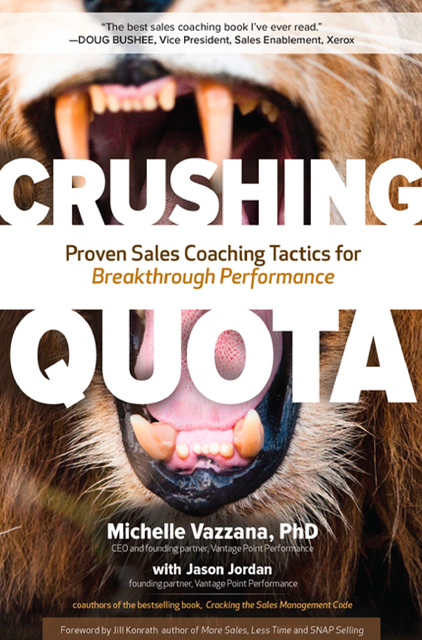 Crushing Quota
Proven Sales Coaching Tactics for Breakthrough Performance
15min
reading time /
20min
listening time
About the Summary
Sales coaching works. Crushing Quota breaks the process down into manageable components. Critical points are: provide clear direction for sellers on how to get to quota; ensure effective execution by coaching the right things, in the right measure, executed the right way; and assess seller performance and make timely course corrections. Based on research-based best practices, Crushing Quota is a guide to make sales coaching work for any sales team.
In This Summary, You Will Learn:
Why coaching must focus on activities rather than outcomes.
The four groups of activities in which salespeople engage.
Why good sales-coaching conversations are similar to good sales conversations.
How to incorporate coaching into your day-to-day job – without working harder.
Buy the book at Amazon