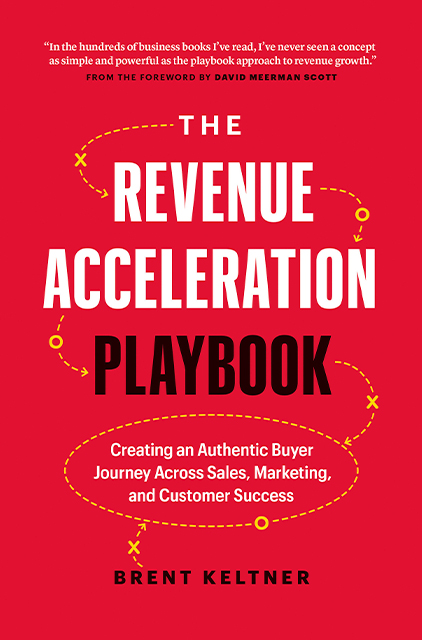 The Revenue Acceleration Playbook
Creating an Authentic Buyer Journey Across Sales, Marketing, and Customer Success
10min
reading /
18min
listening time
About the Summary
Buyers don't want to hear about your product's features – they want to hear about how it can solve their problems or help them reach their goals. Sales and marketing expert Brent Keltner wrote The Revenue Acceleration Playbook: Creating an Authentic Buyer Journey Across Sales, Marketing, and Customer Success to introduce a proven, go-to-market framework that can increase personalization and authenticity across every step of the buyer journey – from initial buyer engagement and prospecting to closing new deals and expanding customer relationships, to growing target market segments.
In This Summary, You Will Learn:
A proven framework to increase personalization and authenticity across the buyer journey.
How to generate more opportunities, higher account values, and faster segment growth.
How to build a high-growth organization.
The revenue impact of an authentic buyer and customer journey.
Team-based skills development.
Buy the book at Amazon