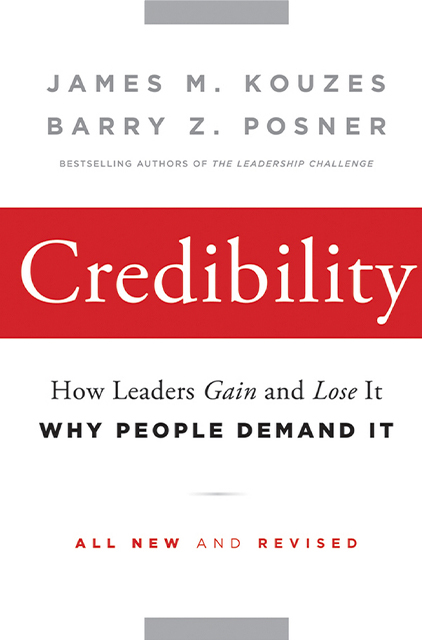 Credibility
How Leaders Gain and Lose It, Why People Demand It
15min
reading time /
21min
listening time
About the Summary
In this best-selling book, Kouzes and Posner explain why leadership is above all a relationship, with credibility as the cornerstone, and why leaders must "Say what you mean and mean what you say." Building on their more than thirty years of ongoing research, Credibility expands on their seminal work The Leadership Challenge, and shows why credibility remains the foundation of great leadership.
In This Summary, You Will Learn:
The qualities that constituents look for and admire in leaders.
The principles that strengthen leadership credibility.
How to apply the six key disciplines to your own initiatives.
How to build a strong foundation for leadership and for all working relationships.
Buy the book at Amazon