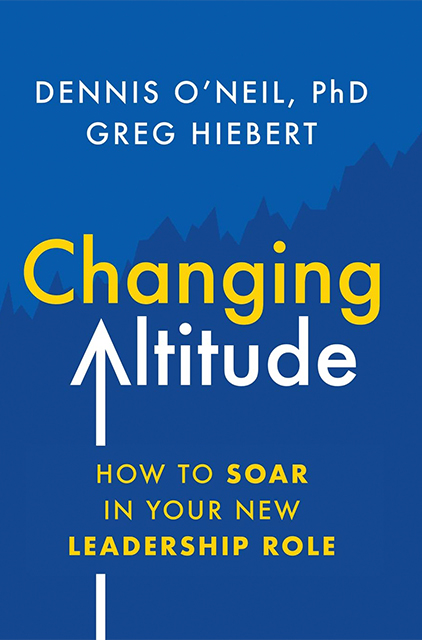 Changing Altitude
How to Soar in Your New Leadership Role
10min
reading /
14min
listening time
About the Summary
Holding a leadership role requires an individual to have agility when navigating a range of changing altitudes, like ability and insight. In Changing Altitude: How to Soar in Your New Leadership Role by Dennis O'Neil & Greg Hiebert, those entering these positions can learn strategies that focus on three important key elements – yourself, your people, and your environment. Both O'Neil and Hiebert dive deep into these key elements, teaching how to achieve deeper growth, understanding, and success in each of these areas.
In This Summary, You Will Learn:
Strategies to build the leadership framework that will help you soar and navigate through the different altitudes of your newfound responsibility.
The way that leadership characteristics can influence your journey, how accepting feedback can help you improve, and what your optimal altitude is so that you are performing at your best.
How your people often share the same collective value that you do, and how to use positive communication techniques within your strategies.
The best way to get to know your new environment and why leading paradoxically is especially important, even in crisis management situations.
Buy the book at Amazon