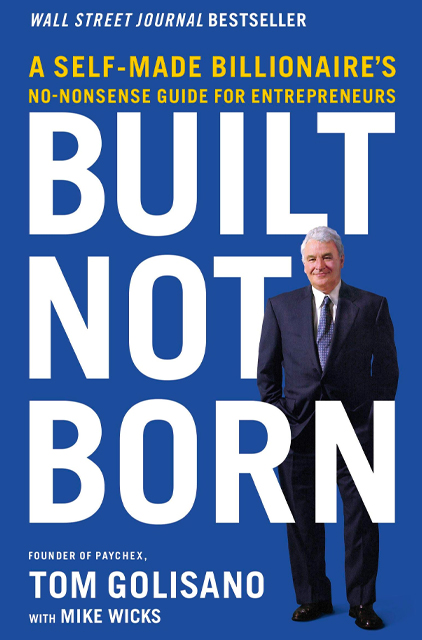 Built, Not Born
A Self-Made Billionaire's No-Nonsense Guide for Entrepreneurs
15min
reading /
18min
listening time
About the Summary
Tom Golisano understands the fears, risks, and challenges small-business owners face every day because he's lived it. He has launched and grown his own successful businesses, including Paychex, and mentored dozens of entrepreneurs. From the importance of understanding your business and industry, to key questions for determining your choice of business, to fundamental principles for making deals and leading, Built, Not Born is essential reading for today's entrepreneurs.
In This Summary, You Will Learn:
What makes a successful entrepreneur.
The key categories you need to know before starting a business venture.
Why you should hire for attitude and train for skill.
How to make deals that satisfy everyone and build long-term relationships.
Buy the book at Amazon