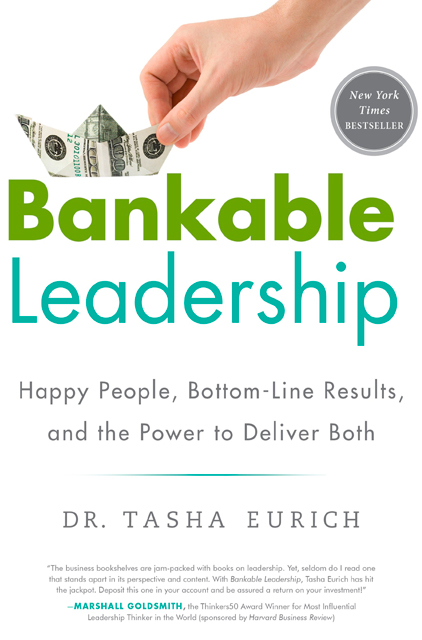 Bankable Leadership
Happy People, Bottom-Line Results, and the Power to Deliver Both
15min
reading time /
19min
listening time
About the Summary
In Bankable Leadership, psychologist and executive coach Dr. Tasha Eurich reveals how to balance the happiness of our teams and the health of the bottom line. Eurich's model can help anyone become bankable –– producing results while fostering a healthy work environment that ensures sustainable success. Discover how to be human and drive performance, be helpful and drive responsibility, be thankful and drive improvement, and be happy and drive productivity.
In This Summary, You Will Learn:
How to navigate the four tensions between taking care of people and driving results.
How to build trust with and among your team.
What Theory Y is and how to use it to be helpful and drive responsibility in your employees.
How to deliver balanced feedback to team members.
Buy the book at Amazon