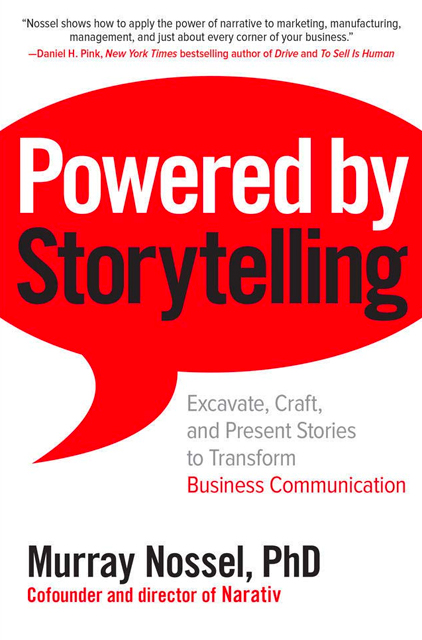 Powered by Storytelling
Excavate, Craft and Present Stories to Transform Business Communication
About the Summary
Powered by Storytelling shows you how to tap into the timeless power of storytelling to transform your business. Executive coach, motivational speaker and psychologist Murray Nossel, distills decades of experience into a simple method that will enable you to find the right story for a particular audience and purpose. Nossel's proven three-step method shows how to integrate storytelling into all your communications for ongoing results.
In This Summary You'll Learn:
Principles and techniques of the Narativ method.
To identify and release obstacles to listening.
To tell stories in a way that excites and engages your audience.
Presentation tips that help you truly connect with your audience.
Buy the book at Amazon