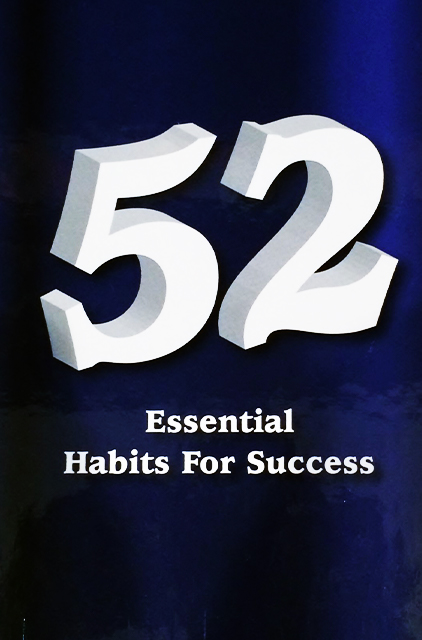 52 Essential Habits of Success
15min
reading /
20min
listening time
About the Summary
What do you need to do to be successful? That answer seems to elude most people. Professional keynote speaker and author Robert Stevenson wrote a book to address that specific question. According to Stevenson, if you spend a few minutes in the morning and the evening reviewing and contemplating a single essential successful habit for seven days, then by the end of 52 weeks you will have absorbed and incorporated all 52 habits into your life.
In This Summary, You Will Learn:
How to establish the 52 successful habits into your personal and professional life.
How to shorten your learning curve and reduce mistakes.
Why the people with whom you surround yourself have a huge influence on your personal success.
How to use the power of your subconscious mind to make you better.
The importance of acting as if the whole world were watching.
Why you must accept without reluctance that you are where you are today because of the choices you have made.