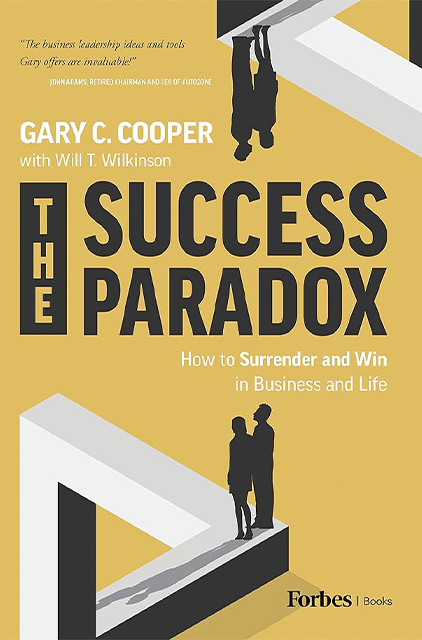 The Success Paradox
How to Surrender & Win in Business and in Life
10min
reading time /
18min
listening time
About the Summary
The book The Success Paradox: How to Surrender and Win in Business and Life lays out a series of paradoxical strategies to help us not just survive but thrive. Personal anecdotes are weaved beautifully with deep revelations translating into a roadmap toward how surrendering can truly enable us to win in business and life. Author Gary C. Cooper with Will T. Wilkinson urges us to begin doing the opposite of what we had been doing before and what we think we should do now. By laying out comprehensive exercises, they help us come out of our comfort zone regardless of how chaotic the beginning may seem.
In This Summary, You Will Learn:
The three principles of the Success Paradox.
About powerful paradoxes that open new pathways for success.
How to incorporate the Success Paradox Lifestyle or SPL.
How to surrender and win in business and life.
Buy the book at Amazon