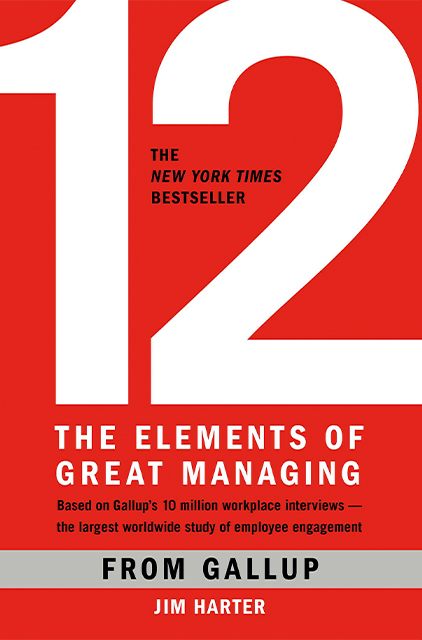 12: The Elements of Great Managing
15min
reading /
20 min
listening time
About the Summary
12: The Elements of Great Managing is the long-awaited sequel to the 1999 runaway bestseller First, Break All the Rules. Grounded in Gallup's 10 million employee and manager interviews spanning 114 countries, 12 follows great managers as they harness employee engagement to turn around a failing call center, save a struggling hotel, improve patient care in a hospital, maintain production through power outages, and successfully face a host of other challenges in settings around the world. Authors Rodd Wagner and James K. Harter weave the latest Gallup insights with recent discoveries in the fields of neuroscience, game theory, psychology, sociology, and economics. Written for managers and employees of companies large and small, 12 explains what every company needs to know about creating and sustaining employee engagement.
In This Summary, You Will Learn:
What the 12 Elements of Great Managing are and how they relate to profitability.
How having a friend at work can be extremely beneficial to corporate productivity.
Why it's not just about having the right materials for the job but also about having a choice.
Why it's crucial for employees to feel that someone cares about them.
How productivity and financial success are correlated to employee engagement.
What it takes to be a great manager.
Buy the book at Amazon