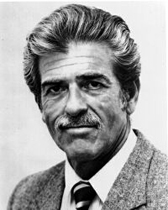 Hank Karp
Hank Karp received his Ph.D. degree in industrial and organizational psychology from Case Western Reserve University, Cleveland, Ohio, in 1969. He completed his postdoctoral work in Gestalt therapy through the Intensive Postgraduate Program at Gestalt Institute of Cleveland in 1974. In addition, he is a licensed Professional Counselor in Virginia.
After leaving the academic setting, where he was a tenured associate professor on Old Dominion University's faculty of management for ten years, Karp organized his own consulting firm, Personal Growth Systems, in 1979. His specialties include management training and development, organization development, and executive coaching. Karp is currently on the faculty of management at Christopher Newport University in Newport News, Virginia.
Clients in the corporate sector have included American Can Company, Pepsi-Cola Company, General Dynamics, IBM, Chaparral Steel Company, Miles Laboratories Corporation, FMC Marine Colloids, Hoechst Celanese Corporation, and Reads Ltd. (England). In the human services sector, Karp has worked with the City of Virginia Beach, Norfolk Social Services, the Virginia Department of Corrections, The U.S. Navy, the Federal Aviation Administration, the Smithsonian Institution, an many other agencies at local, state, and federal levels.
He has designed public seminars for mangers in the areas of first-line leadership skill development; power; conflict and resistance; delegation; motivation and job enrichment; leadership style and managerial effectiveness; Gestalt organization development; and career plateauing. These seminars have been conducted through university management centers throughout the United States and Canada, including UCLA, SMU, University of Pittsburgh, William and Mary, Temple University, and McGill University. Karp has conducted public seminars in first-line supervision for Penton Learning Systems, the American Management Association, and other sponsoring organizations. He has also conducted many weekend personal growth workshops for individuals.
Author of two books, The Change Leader: Using a Gestalt Approach with Work Groups (1996) and Personal Power: An Unorthodox Guide to Success (1995), Karp has also published many articles. His professional memberships include the American Psychological Association, the OD Network, and the Gestalt Institute of Cleveland.
More From The Author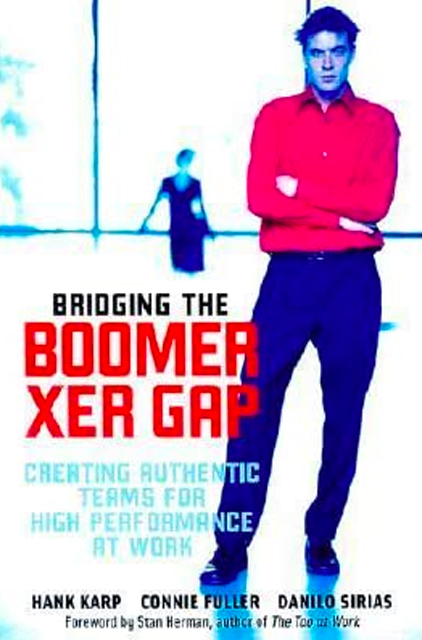 Bridging the Boomer-Xer Gap
Hank Karp,
Danilo Sirias,
Connie Fuller