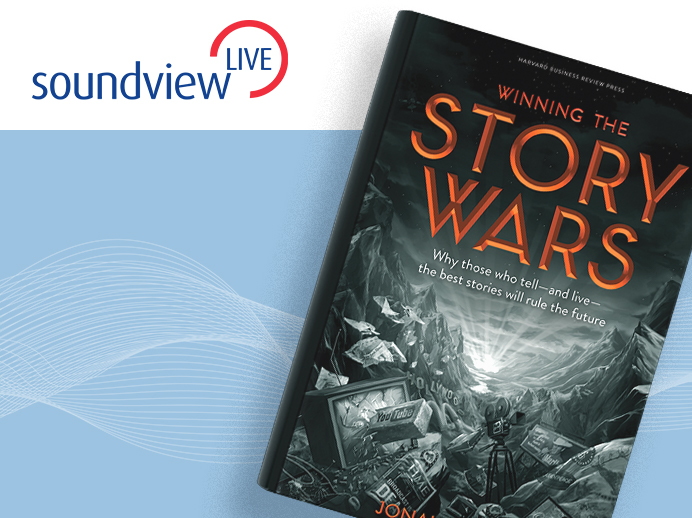 In this Soundview Live webinar, Winning the Story Wars, Jonah Sachs makes a call to arms for business communicators to cast aside broken traditions and join a revolution to build the iconic brands of the future. He puts marketers in the role of heroes with a chance to transform not just their craft but the enterprises they represent. After all, success in the story wars doesn't come just from telling great stories, but from learning to live them.
About the Speaker
Jonah Sachs
As the co-founder and CEO of Free Range Studios, Jonah has helped hundreds of major brands and causes break through the media din with unforgettable campaigns. His work on legendary viral videos like The Meatrix and The Story of Stuff series have brought key social issues to the attention of more than 65 million people online. A constant innovator, his studio's websites and stories have taken top honors three times at the South by Southwest Film Festival.
Jonah's work and opinions have been featured in The New York Times, The Washington Post, CNN, FOX News, Sundance Film Festival, NPR and in FastCompany Magazine who named him one of the 50 most influential social innovators. He lives in Oakland California.
Back to all webinars
More Webinars