What Sales Winners Do Differently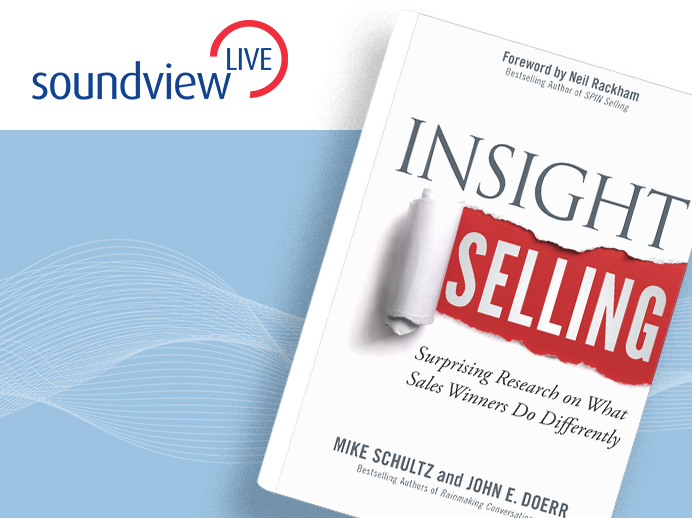 In this Soundview Live webinar, What Sales Winners Do Differently, Mike Schultz shares the surprising results of his research on what sales winners do differently, and outlines exactly what you need to do to transform yourself and your team into insight sellers. He introduces a simple three-level model based on what buyers say tip the scales in favor of the winners. This is both a strategic and tactical guide that will separate the good advice from the bad, and teach you how to put the three levels of selling to work to inspire buyers, influence their agendas, and maximize value.
About the Speaker
Mike Schultz
Co-President of RAIN Group, Mike Schultz is world-renowned as a consultant and sales expert and was named the Top Sales Thought Leader globally in 2011 by Top Sales Awards.
Mike and the team at RAIN Group have worked with organizations such as HP, Monitor Group, Harvard Business School, Oracle, Fidelity Investments, Ryder, Quintiles, Bayer, Navigant Consulting, Bank of America, Mellon Bank, Lowe's, and dozens of others to improve sales performance and develop rainmakers.
As a sales leader himself, Mike oversaw a sales force at a leading business-to-business company, engineering growth in his division by 800% in a four year period while increasing margins significantly. Mike has also sold millions of dollars of products and services to companies across industries and of various sizes.
Back to all webinars